Unless you have been living under a rock, you would by now already know (and already freaked out multiple times) that our very own Queen Of Pop has answered our prayers with a world tour!
Holy Mother of Cheetos and Fanta – we cannot believe that we are actually writing about this! We cannot contain our excitement!! Now, we broke the news about Tel Aviv a week ago, but Manila is another date to add to your diary!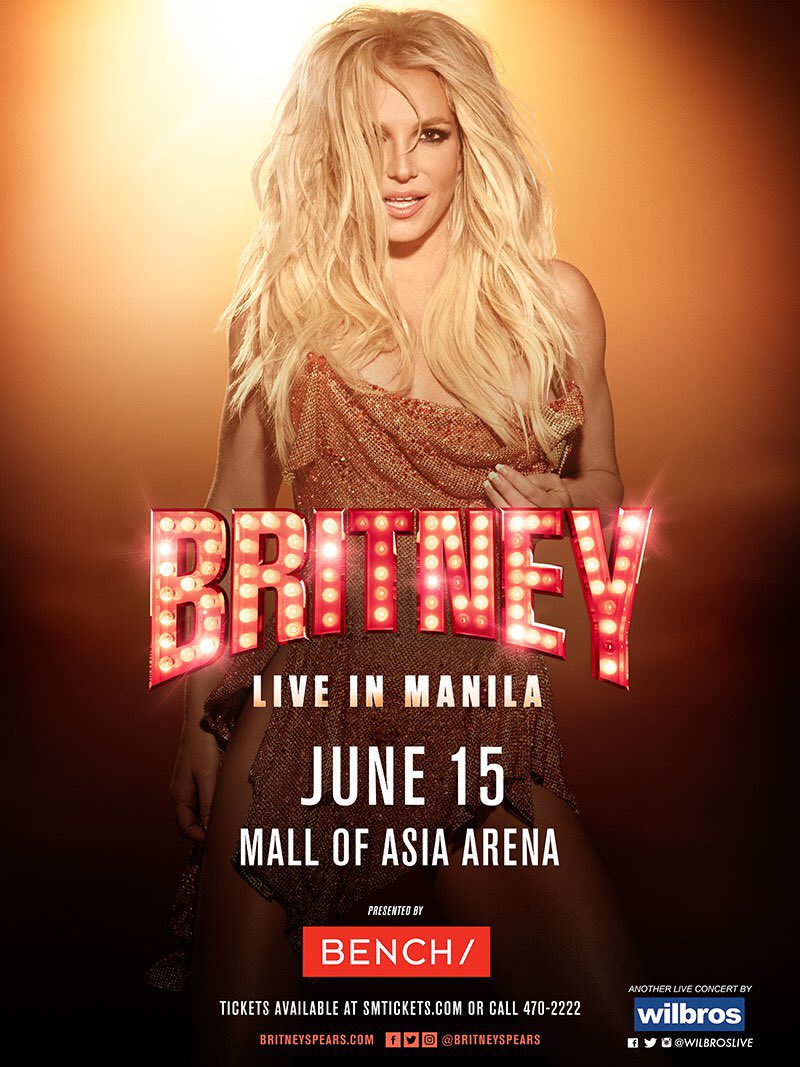 An epic $6 million box office from Tel Aviv alone!! There are very limited tickets left for this 50 000 capacity venue!! Yes folks – almost a sell out in 24 hours!! QUEEN! Other places that are strongly hinted at the moment are:
London/ Paris /Madrid – all rumoured for July
Rio/Cape Town/Buenos Aires – focusing on the later half of 2017
Fingers crossed our sources have it right! Cape Town seems likely as Britney is focusing on places she has never been to before – which is AMAZING! If rumours are to be believed Japan and Mexico also have a surprise coming soon!
It is also believed that the tour will focus on Britney's smash album 'Glory' as opposed to the current Vegas set list.
https://twitter.com/fiebrebritney_/status/846798931824705536
Make sure to visit UNIVERSE to discuss places you really want Britney to visit… remember your opinion matters, you never know who is watching!
We cannot be more ready!!